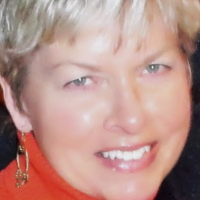 Cathryn Cade
Contemporary Romance, Romantic Suspense, Paranormal Romance, Romance, Erotic Romance
I write romance in the lake country of North Idaho.
When I'm not writing, I'm Skyping with my grand-babies, reading, quilting, chatting online, cooking or shopping--TJ Maxx is my guilty pleasure.
My husband and I enjoy walking with Copper the golden retriever, trying new brewpubs, and boating.
I love chatting with readers--find me online!
I believe that children are our future. Teach them well and let them lead the way. Show them all the beauty they possess inside.
Whitney Houston
Fiction is the truth inside the lie.
Stephen King
If you look closely at a tree you'll notice it's knots and dead branches, just like our bodies. What we learn is that beauty and imperfection go together wonderfully.
Matthew Fox
Real beauty is to be true to oneself. That's what makes me feel good.
Laetitia Casta
It is time for parents to teach young people early on that in diversity there is beauty and there is strength.
Maya Angelou